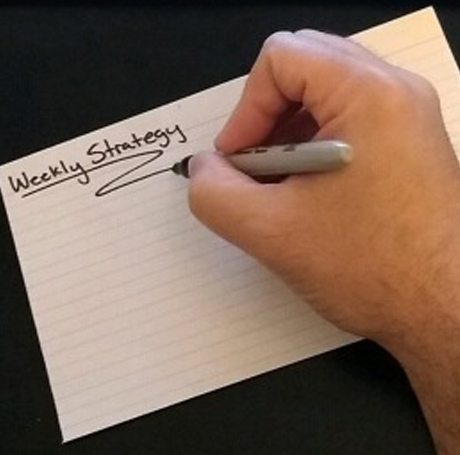 Sales Pros and Entrepreneurs
Simplify Your Strategy
Magnify Your Results
Learn to run a simple, more Lucrative Business
You can grind your way to a certain level of success , but to go next level you don't need more hours and ideas…what you need is an

actual

strategy!
The Pillar System Will Help You Create a Simple Weekly Strategy to:
Enter Your Info to Get a Free Copy of the Book!
BRIAN MARGOLIS - FOUNDER PRODUCTIVITY GIANT
Brian is a former environmental and fisheries scientist turned entrepreneur. He is the author of the book "The Index Card Business Plan for Sales Pros and Entrepreneurs." His client list ranges from individual sales reps to Shark Tank entrepreneurs and Fortune 500 companies.
We will use the Pillar System to create your weekly strategy along with all necessary reference documents and systems needed to execute on it. In addition, we will create a customized plan to turn the execution of your weekly strategy into a habit.
Through an interactive session and real time demo, your team will learn how to use the Pillar System to create their own weekly strategy.
You and/or your managers will learn how to use the Pillar System to help your team develop a weekly strategy and execute on it consistently.
Your Team Needs More Than Sales Training and Motivation…
Click Here